Shotgate Social Section
is a sub-committee of the management committee of Shotgate Comunity Association.
Social enquiries only  – 01268 767630                       email  shotgate.ca@virginmedia.com
Find us on Facebook – ShotgateCommunityAssociation or click here
Shotgate Social Section has two functions.
To organise Social Events for Association Members,

To raise funds for improvements to the hall. The Association has had a successful Social Section since 1972, organising a variety of events throughout the year. These events are for, and enjoyed by, a varied age group (16 – 95+).
Dances include Halloween, Valentines, and party nights at Christmas & New Year.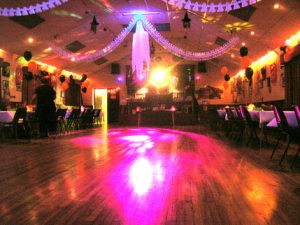 One of the most popular events we hold is our Burns Night, Shotgate's take on the traditional Scottish celebration. The evening starts with a five-course meal, including the piping in of the Haggis, followed by entertainment by the Epping Forest Pipe Band.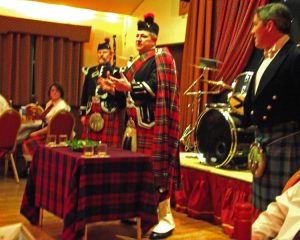 Other events include Quiz Nights, which are fun evenings that no-one takes too seriously, Race Night, Music Quiz, and a Barn Dance. In the past, we have had a Caribbean Night complete with a steel band, a 40's Night, a Cockney Night, & a Country & Western Night, all with live music.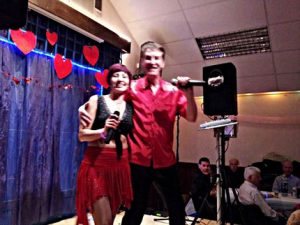 Also on Christmas Eve, Santa tours the streets of Shotgate on his sleigh, much to the delight of our younger residents. Before Santa leaves, children can meet him in the hall.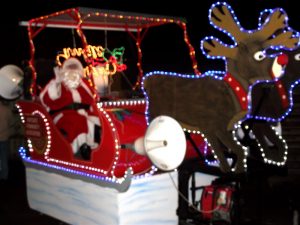 All these events are well advertised in the notice board outside the hall and in local shops.
Admission is open to all Association members and their guests (adults only) and is by pre-booked tickets only.
Bring your own drink and glass, and at dances, supper is included in the ticket price.       
For more information phone Val on 01268 767630 or e.mail shotgate.ca@virginmedia.com
   *Please note, all events are subject to any Governmental Covid regulations in place at the time.*
Find us on Facebook – ShotgateCommunityAssociation